Corioflex ® has been developed by Corium development to achieve simple or complex shapes under the leather for the world of leather goods.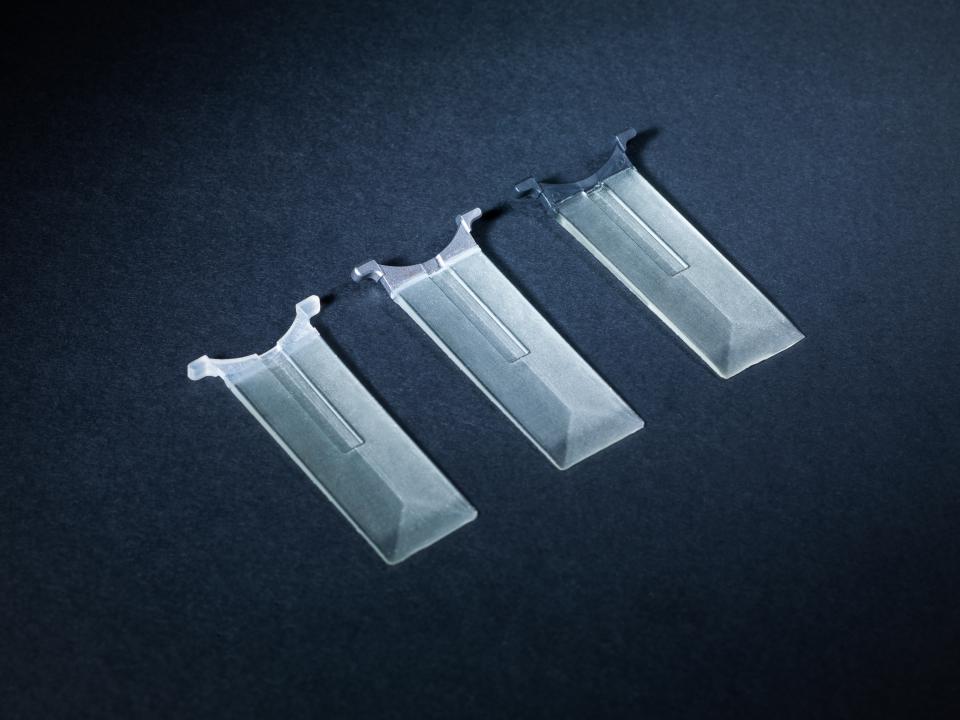 Presentation of Corioflex®
Indeed up to now to achieve particular embossed details under the leather there are two solutions :
Traditional solution : Trimming (parage) and assembling of the different leather parts
Disadvantage:
- Important long manufacturing time
- Precision not good
- Important rigidity according to the different thicknesses of the assembled leathers.
Industrial solution : Plastic injection
Disadvanntage:
- High costs of the moulds
- Very long producing time
- No prototypes possible
Advantages of Corioflex®
Therefore, Corium Development proposes today a new product the Corioflex ® to compensate for the disadvantages of the existing solutions.
- Cost of participation tools divided by 5 or more.
- Deadline for achieving tools highly reactive (approx. 2 weeks)
- Flexibility of very thick elements
- Reducing of manufacturing time
- Prototyping possible at lower cost
- Realization of small and medium series (from 10 p to 100'000 p)
- Deadline under control because production realised in-house
Tests / Certification
The Corioflex ® trademark has been registred at INPI by Corium development company.
Corioflex ® material has of course been subjected to all obligatory allergen tests.
At the laboratory Dubois in la Chaux de Fonds (Switzerland) , these tests have been proved conform to all the different required standards, essentially in the very drastic world trade of watchmaking.
Moreover the Corioflex material certified ROHS and fulfills the REACH registration (registration, Evaluation and authorization of chemicals).
Applications
Applications are numerous given the possibilities of forms or weddings possible between the Corioflex ® and other materials.
Today the Corioflex ® is used in the fields of watchmaking (watch leather strap) and leather goods, but we are of course open to other applications.
produced simple Mono-material
Products dedicated to be covered by all sort of soft materials like leather textile etc….
bi-material
In watch leather strap manufacturing it happens more and more frequently we realize parts moulded with a hard part linked to a flexible part, for the comfort of wearing the watch.
Other
Still in watch leather strap manufacturing, for parts with a finished cut (with polished edges) we can add to the bi-material an extra material to the edges to "surtailler" and put to the fitting dimensions.